 Tintagel is King Arthur's Country We are a family run, family friendly, inn, public house offering 4 star bed and breakfast accommodation in the heart of Tintagel. We are generally open 9am to 12mn

and are serving food 9am to 9pm. We offer a varied menu including home made daily specials. Our menu includes good selection of homemade dishes. The bar's stock real ales and draught Cornish cider. There is free Wi.Fi and a free to use ATM. Let us look after you. The Poachers Inn is a delightful village inn, on the outskirts of sunny Exeter. The pub has a great reputation for superb food, all prepared and cooked on the premises and using, wherever possible,

local ingredients. The venison is from Haldon, and all other meats are sourced from Oinkers Farm Shop. There is a separate dining room for more intimate entertaining and reservations are advisable. We are situated 5 mins from the A30 and M5 and offer accommodation on a B&B basis. Two log fires, cosy and friendly. Home cooked food and lots of local ales! Located in a small village called Goonhavern, the New Inn pub is one of the best places to eat in Cornwall, which serves delicious fresh food including pub classics! we are a sports pub we got pool teams men & woman darts team ,also skittle teams,& we show barclays premiership football games on wide screen t.v's Country pub with restaurant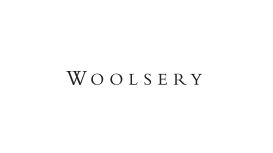 We are a beautifully restored country pub full of character and atmosphere. The pub is split into 2 areas, we have a casual area around the bar, this is served by our Fish and Chip shop which has a

lovely selection homemade warm sandwiches alongside the fish and chip staples. The other area is an informal restaurant, which is perfect for more of a restaurant experience but with a country pub atmosphere. Here the menu is constantly changing depending on what's in season.