 we are a sports pub we got pool teams men & woman darts team ,also skittle teams,& we show barclays premiership football games on wide screen t.v's Tintagel is King Arthur's Country We are a family run, family friendly, inn, public house offering 4 star bed and breakfast accommodation in the heart of Tintagel. We are generally open 9am to 12mn

and are serving food 9am to 9pm. We offer a varied menu including home made daily specials. Our menu includes good selection of homemade dishes. The bar's stock real ales and draught Cornish cider. There is free Wi.Fi and a free to use ATM. Let us look after you. A visit to our pub in Cheltenham will help you understand why our customers like to come back time and time again. Some come for the pub food, while for others it's our live music. The one thing

everyone agrees on is that we serve the best Guinness® and countless other great draught beers and ales. Perhaps you should find us and see which it is for you Two log fires, cosy and friendly. Home cooked food and lots of local ales! The Poachers Inn is a delightful village inn, on the outskirts of sunny Exeter. The pub has a great reputation for superb food, all prepared and cooked on the premises and using, wherever possible,

local ingredients. The venison is from Haldon, and all other meats are sourced from Oinkers Farm Shop. There is a separate dining room for more intimate entertaining and reservations are advisable. We are situated 5 mins from the A30 and M5 and offer accommodation on a B&B basis. A small family run hotel chain. Greyhound public house with carvery restaurant The Three Legged Cross in Verwood is a country pub & restaurant oozing rural charm and rustic character. Our picturesque surroundings provide the perfect backdrop for savouring the hearty,

seasonal pub-food on our menu, and the carefully nurtured cask ales and fine wines gracing our bar. Located in a small village called Goonhavern, the New Inn pub is one of the best places to eat in Cornwall, which serves delicious fresh food including pub classics! Spin Collective design and create vinyl wall stickers for home decor and privacy film for the home and business. Vinyl wall stickers are an alternative to wallpaper except removable and extremely easy

to apply. Made from high quality matt vinyl, wall decals are cost effective in adding a touch of glamour, a bit of chic or just a cool statement to any smooth surface. Goldbrick House is known as one of the finest restaurant-bars in Bristol. Not just a restaurant, but a cafe, cocktail bar and champagne bar. A child friendly sophisticated lounge in the heart of

Bristol, serving A La Carte menus, set dinner menus and wonderful drinks.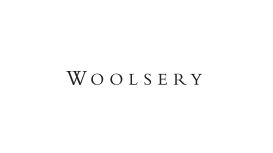 We are a beautifully restored country pub full of character and atmosphere. The pub is split into 2 areas, we have a casual area around the bar, this is served by our Fish and Chip shop which has a

lovely selection homemade warm sandwiches alongside the fish and chip staples. The other area is an informal restaurant, which is perfect for more of a restaurant experience but with a country pub atmosphere. Here the menu is constantly changing depending on what's in season.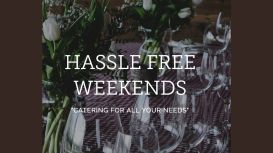 A small catering company providing seasonal, locally produced food cooked from the best quality ingredients available to us. We cover anything from food dropped to your door up to lavish parties or

wedding for many people.